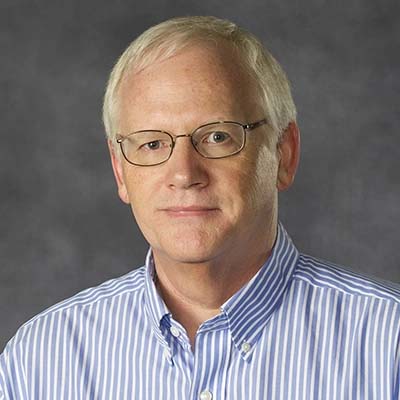 William Terrell, Ph.D.
Emeritus Associate Professor
Education
Ph.D., North Carolina State University
Research
Areas of Interest
Differential equations
Differential-algebraic equations
Systems and control theory (mathematical control theory)
Controllability
Observability
Stability and stabilization
Input-output
State space system representations
Publications
Dr. Terrell's publications include research papers in the following journals:
SIAM J. on Control and Optimization
SIAM J. on Matrix Analysis and Applications
Circuits, Systems, and Signal Processing
Linear Algebra and its Applications
The American Mathematical Monthly
IEEE Transactions on Automatic Control.
He is the author of a graduate text: W. J. Terrell, Stability and Stabilization: An Introduction, Princeton University Press, 2009.
Affiliations
SIAM (Society for Industrial and Applied Mathematics)
MAA (Mathematical Association of America)
AMS (American Mathematical Society)
IEEE (Institute of Electrical and Electronic Engineers)
Awards
Lester R. Ford award (2000) from the Mathematical Association of America for a two-part article on systems and control theory in the American Mathematical Monthly