LatinX Heritage Month feature: Q&A with VCU senior Keyla Marquez Carpinteyro
Sept. 16, 2020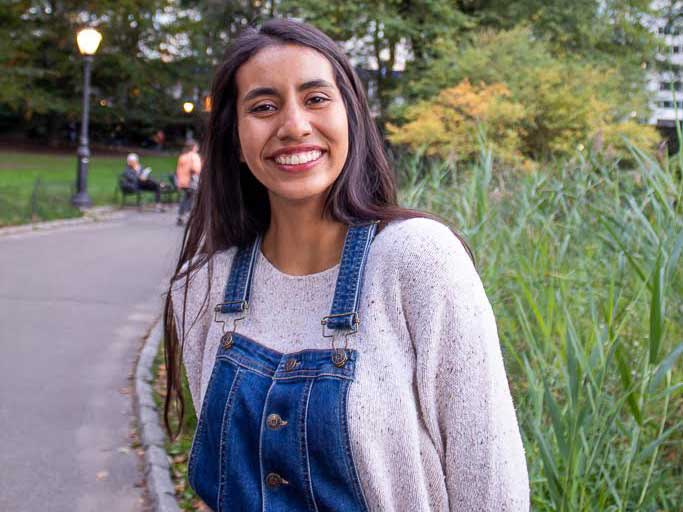 During this month and throughout the year, we highlight the heritage, accomplishments and experiences of Latinx students in the VCU community.
We caught up with Keyla Marquez Carpinteyro to learn more about her academic career, passions and involvement in the Latinx community.
What are you studying at VCU? What are you passionate about?
I am studying mathematical sciences with a minor in Spanish and a concentration in secondary education. I hope to one day teach. I want to impact the youth of tomorrow.
How has your semester been amidst the pandemic?
My semester has honestly been a little harder than I thought it would be. I think that after three years of this amazing college life, not having that this year is hard. School, although interesting, is harder because there isn't in-person contact and not being able to be around friends on a regular basis is hard as well.
What does Latinx Heritage Month mean to you?
Latinx Heritage Month means being recognized and celebrated for who we are and not just what, we as Hispanics, have contributed. It's about recognizing yourself as a part of this country without forgetting where you came from.
What does it mean to be a part of the Latinx community at VCU?
To be a part of the Hispanic community anywhere is to be able to come together with people from similar backgrounds and just be in community together. For me, this semester giving back is what it looks like. I am volunteering for the food bank at Sacred Hearts Community here in Richmond. There are a lot of families that are struggling to provide for their families and to give a couple of hours of my day is the least I can do to help those who have similar stories to mine.
I also helped families with technological help in Roanoke, Va. There were a lot of families that didn't know how to navigate the new platform that the school used for online teaching so I just helped them change the language or help their kids get to the page they needed to get to.